Annual monitoring overviews
Main results of the 2022 monitoring of the 81 commitments published in 2017, 2018, 2019 and 2020
61% of the commitments taken in 2017, 2018, 2019 and 2020 are ongoing
71% of commitments
follow the planned pace
in 2020
Among the commitments completed in 2022, 79% achieved the planned results
Main results of the 2020 monitoring of the 112 commitments published in 2017, 2018, 2019
77% of the commitments taken in 2017, 2018
and 2019 are ongoing
79% of commitments follow the planned pace in 2019 and 13% are ahead of schedule
Among the commitments completed in 2020, 96% achieved the planned results
Main results of the 2019 monitoring of the 102 commitments published in 2017 and 2018 :
86% of the commitments
taken in 2017/2018
are ongoing.
82% of commitments follow the planned pace in 2018 and 12% are ahead of schedule
Among the 12 commitments completed in 2019, 92% achieved the planned results
Main results of the 2018 monitoring :
83% of all commitments
taken in 2017 are ongoing.
79% of all commitments made in 2017 follow the planned pace and 16% are ahead of schedule
Among the commitments completed in 2018, 94% achieved the planned results
Commitments formalised in 2017
Commitments formalised in 2017" et pour le texte : "Afep published in February 2017 100 commitments to the circular economy made by 33 member companies, all of global stature, with a significant capacity for training their suppliers, partners and clients. The downloadable report outlines these commitments which have been tracked as of 2018 (no tracking in 2017 as this was the first year of publication).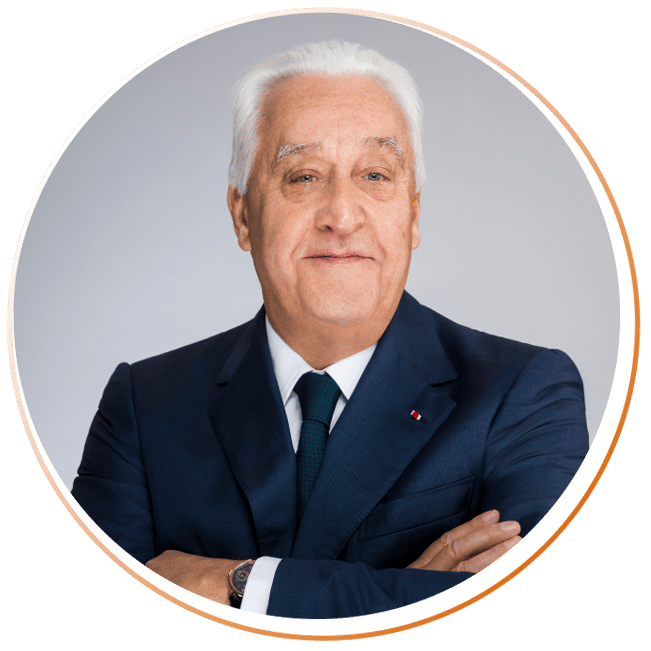 The French Association of Private Enterprises' (AFEP) member companies are acting at the highest level to make circular economy a key lever for reducing their environmental impact and improving economic efficiency. This commitment stands in synergy with their actions for climate and biodiversity. It is a concrete implementation of their strong engagement in favour of CSR, as reflected in the recently revised corporate governance code for listed companies.  
In 2017, AFEP launched the development of member companies' commitments to act towards greater resource efficiency and published a yearly follow-up of these commitments on the basis of detailed data. Following the publication of three annual monitoring reports in 2018, 2019 and 2020, AFEP has designed a new information platform, Ambition4Circularity, whose aim it is to improve public access to companies' information. This platform is made public in January 2023.
Ambition4Circularity now brings together 143 commitments from 38 member companies, including 61 new commitments since the publication of the previous AFEP report. The follow-up report for 2022 highlights the headways companies have made:
61% of commitments are being implemented.
Among them, 71% are on track and 13% are deemed to be ahead of schedule.
35% of the commitments from previous years have been completed and 79% of them have reached their targets.
As is the case with low carbon projects highlighted on the platform Ambition4Climate, companies' voluntary commitments to circular economy continue in a dynamic way, in conjunction with the increasingly demanding legislation. Large French companies perceive the circular economy as a relevant competitive tool bringing about sustainable solutions across the world.
Afep hopes this new Ambition4Circularity platform will encourage constructive exchanges between companies and stakeholders, thereby contributing to promote innovative, efficient, and economically operational modes of production and consumption, for the preservation of the environment.